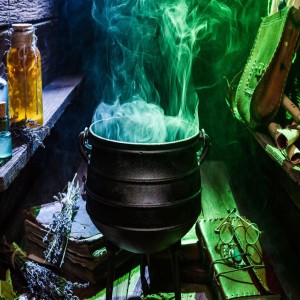 Welcome to a new quarantine project brought to you by the RealzTenisFanz Podcast! We are excited to have the lovely Deb (@shackle52) that most of you already know from twitter to join Realz (@realztenisfanz) and Janina (@jlr78) as we break down the Harry Potter series while Andreen is locked up in Azkaban for not sharing our love of this magical world! We will be taking a literary dive into all 7 Harry Potter books in chronological order. We hope you will be an active part of this series.
We are at the beginning of the end. We start the Deathly Hallows and even though we only got through to Chapter 1, we filled up an entire episode. We get into our anticipation of this final books. What did we imagine for the hero and the other characters. Also for the very first time, Rowling provided up with epigraph/epigram, not just one but two. Aeschylus, The Libation Bearers and William Penn's More Fruits of Solitude. They strike completely different tones but they all work together for this text. 
DON'T FORGET TO COMMENT AND SPREAD THE WORD OF THIS EPISODE AND ALL OTHERS!! Find us on Twitter, Like, Subscribe, Rate us wherever you hear us.
Music by:
Ancient Trials by VGM Mark H | https://soundcloud.com/user-656562764
Music promoted by https://www.free-stock-music.com
Creative Commons Attribution-ShareAlike 3.0 Unported
https://creativecommons.org/licenses/by-sa/3.0/deed.en_US