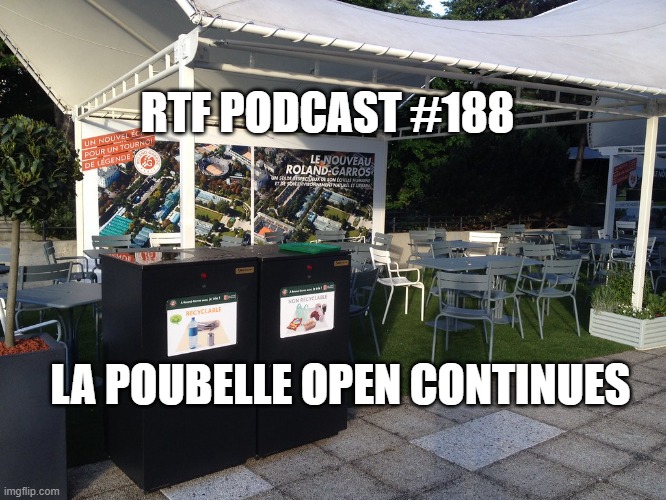 We are back with another exciting episode of RTF Podcast and we have a guest. One of our favourite guests, Howard Bryant of ESPN came to chat. We are discussing the dynamics of the Press v the Player v the People in Charge. Did Naomi Osaka make a power move perceived as a potential power grab by tennis institutions? What is really going on behind the scenes? What is the function of tennis press is they aren't providing in depth pieces about the sport? Is tennis a dying professional sport? Can we even see tennis anymore? Who can get us the real answers to these questions and more?
We put these questions to @hbryant42 and more. Of course we discussed the tennis we watched and all the going ons of this messy French Open as per usual. Federer left Roland Garros on his own terms, like the boss Leo he is and Serena will not get 24 here in Paris. All bets hang on Wimbledon 2021! But maybe Sloane and Coco can save Paris for us all. 
PS We will be having a live show to wrap up this tournament on the final Sunday. We know we owe you a live episode to release all your frustrations but we did not want to deprive you of watching Serena's match as it was the only convenient time to record. We do miss you all!!. 
PSS Please thank Howard @hbryant42 for again providing useful insights and context for the mad world that is professional tennis. 
PSSS Happy Pride yall! Hopefully the ATP doesn't spoil it with another problematic take. 
Don't forget that the discussion can continue and you can tell us  how you really feel!!! We're on Twitter @A_Gallivant (Andreen), @JLR78 (Janina) and @RealzTenisFanz (Realz)!! You can find this episode on YouTube, iTunes, Google, Spotify or wherever podcasts can be heard and downloaded.
ChillShop by Deoxys Beats | https://soundcloud.com/deoxysbeats1
Music promoted by https://www.free-stock-music.com
Creative Commons Attribution-ShareAlike 3.0 Unported
https://creativecommons.org/licenses/by-sa/3.0/deed.en_US