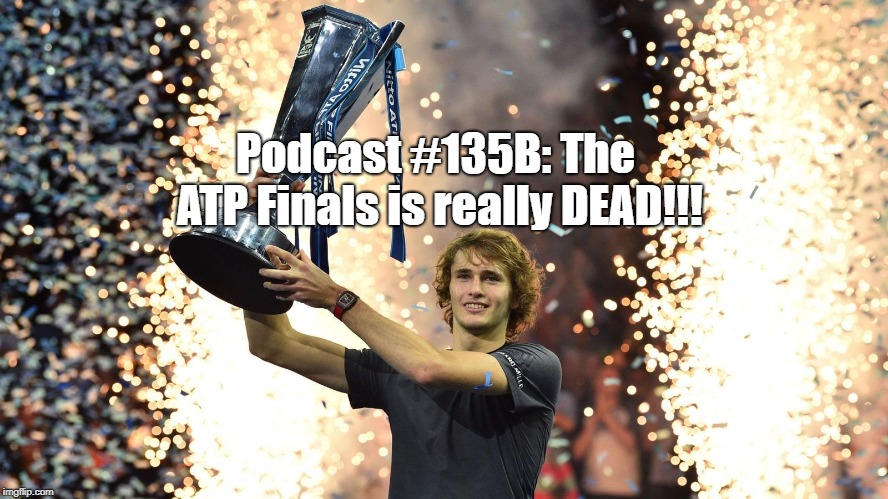 We are winding down the 2018 pro tennis season with our penultimate podcast. We have so much to say that we have 2 episodes for you
. We are talking Paris Masters, ATP Next Gen and ATP Finals and all newz. After this episode, don't forget to check out Part 2. You can tweet us @A_Gallivant (Andreen), @JLR78 (Janina) and @RealzTenisFanz (Realz) or comment below. You can also catch this episode and all episodes on Podbean and iTunes!!! DON'T FORGET TO COMMENT!!!
WE WANT YOU TO PICK YOUR TOP 8 FOR THE NITTO ATP WORLD TOUR FINALS!! You get to pick your dream top 8 no restrictions to rankings. Players must be an active player except Hewitt!!
00:05 - Getting into the ATP Finals results. Does Sascha win really mean something on the tennis landscape?
14:55 - Is there anything exciting about the ATP Finals anymore? What can we do to fix this mess? Crowd Control?
20:00 - Tennis Conflicts of Interests with Julien Benneteau
41:30 - Other Newz: Aga retires...The Saudi Debacle, New Coaches