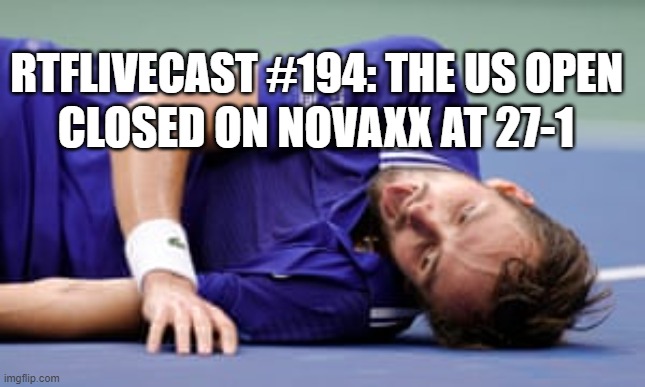 So we are putting paid on the 2021 US Open as well as crown two brand new winners. We got into all that is humanly possible as we were on a very tight schedule. We begin with the ladies and the men's discussion starts at 38:35! 
If there were things you wanted to discuss or didn't hear us saying it, as always reach out to us in the comment section or on Twitter
As always we want to thank our guest Pablo (@anBhanna) for being a tremendous sport staying up so late AGAIN to be with us!
PS DON'T FORGET TO SUPPORT AND ENCOURAGE GREAT, THOUGHTFUL AND ETHICAL JOURNALISM!!!
Don't forget that the discussion can continue and you can tell us how you really feel!!! We're on Twitter @A_Gallivant (Andreen), @JLR78 (Janina) and @RealzTenisFanz (Realz)!! You can find this episode on YouTube, iTunes, Google, Spotify or wherever podcasts can be heard and downloaded.