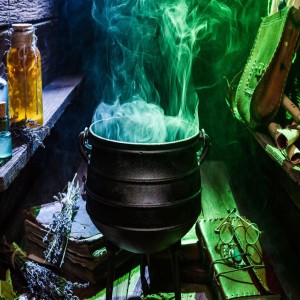 Welcome to a new quarantine project brought to you by the RealzTenisFanz Podcast! We are excited to have the lovely Deb (@shackle52) that most of you already know from twitter to join Realz (@realztenisfanz) and Janina (@jlr78) as we break down the Harry Potter series while Andreen is locked up in Azkaban for not sharing our love of this magical world! We will be taking a literary dive into all 7 Harry Potter books in chronological order. We hope you will be an active part of this series.
I hope you are seated comfortably because you are for the long haul. We pulled a double duty session to bring you the exciting conclusion of the Half-Blood Prince. There was just so much to cover. Harry finally confronts Malfoy to bloody results. Snape figures out the reason for Harry's recent Potions success. Meanwhile, Harry finds out about Snape's own secret as Trewlaney is dropping bottles and bombshells. We are in a secret Voldemort cave on the Horcrux Hunt to come to a Hogwart under attack. Harry is witness to Dumbledore's death, another serious psychological blow to the young hero. We discuss all these things in spirited manner as only we can. 
DON'T FORGET TO COMMENT AND SPREAD THE WORD OF THIS EPISODE AND ALL OTHERS!! Find us on Twitter, like, rate and subscribe wherever you hear this podcast.
Music by:
Ancient Trials by VGM Mark H | https://soundcloud.com/user-656562764
Music promoted by https://www.free-stock-music.com
Creative Commons Attribution-ShareAlike 3.0 Unported
https://creativecommons.org/licenses/by-sa/3.0/deed.en_US