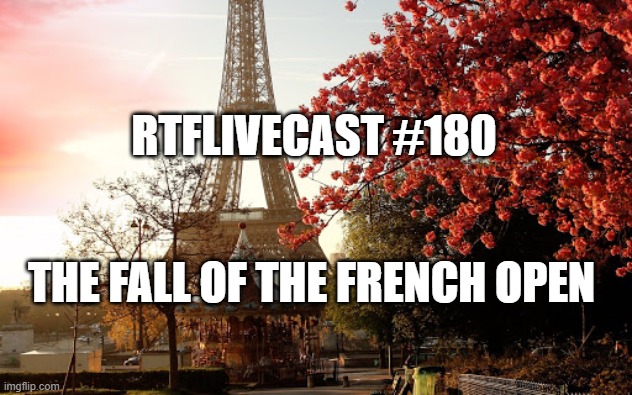 So it is late September and it's that time again when we have the French Open .... This is so on brand for 2020 that I fully expect Wimbledon to be played come November. Nonetheless, there are singles draws for us to discuss. We attempted to give this tournament a seasonal feel but like candy corn, our efforts were an acquired taste. But the drinks were great though. 
Let's see what happens in this tournament because the whole thing seems to be so much in doubt. Can we even factor in anyone's prowess on this surface when it is all happening in September/October? Has guy forget that we are in the middle of a pandemic? So many questions not sure if we answered them all BUT we had a great time with the fanz in the comment  section!!
Don't forget that the discussion can continue and you can tell us  how you really feel!!! We're on Twitter @A_Gallivant (Andreen), @JLR78 (Janina) and @RealzTenisFanz (Realz)!! You can find this episode on YouTube, iTunes, Google, Spotify or wherever podcasts can be heard and downloaded.