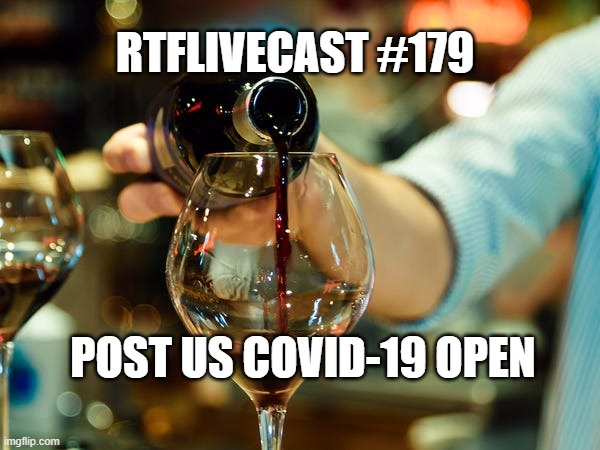 So it seems like forever, we have not had a RTFLivecast in forever, so we thought this was a perfect time for another exciting episode. We into the US Open results as @JLR78 congrats Dominic Thiem on his major win. We into that debacle of a finals as well as discussion what does it even mean. What's with Medvedev? We reflect on the Novak Djokovic's banishment from the Open and issues surrounding his PR campaign. Speaking of PR, we discuss Naomi Osaka's experience and her effort to bring awareness of police brutality.
Do these TV commentators really understand what is happening in this moment? Do they care? What is happening in Rome and what will happen in Paris? Why are folks out here talking about Rome and the French Open in September like this we are not in the middle of a pandemic and it is not September? 
Look yall made Realz go off on folks acting like Venus Williams in Venus Year 2000!! NOT ON MY WATCH!!
Don't forget that the discussion can continue and you can tell us  how you really feel!!! We're on Twitter @A_Gallivant (Andreen), @JLR78 (Janina) and @RealzTenisFanz (Realz)!! You can find this episode on YouTube, iTunes, Google, Spotify or wherever podcasts can be heard and downloaded.