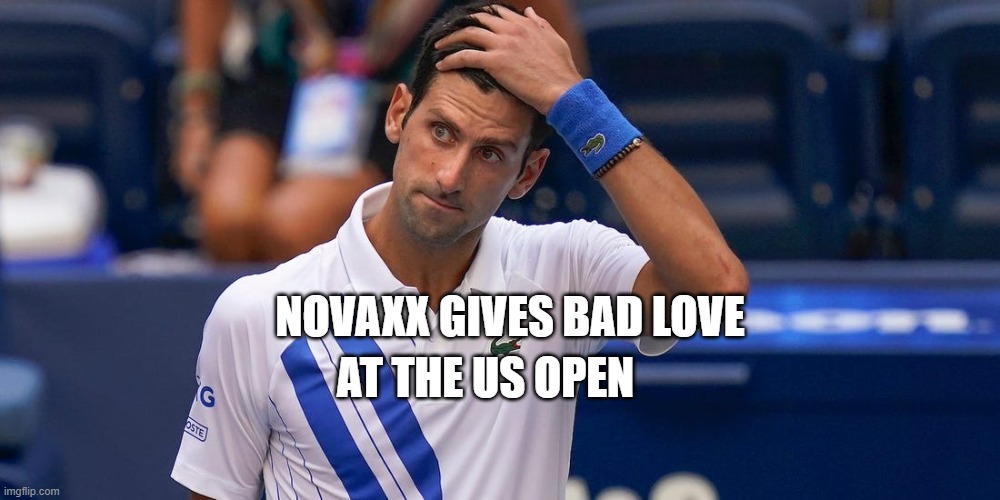 So we are BACK for the 2020 US Open Covid-19 Edition. It goes without saying that tennis is filled with drama and high-jinx. We have Karen Pestaina of Tennis Panorama News (@TennisNewsTPN) with us today to break down how this quarantined event is being covered by journalists. She gives us an insight into the players' reactions to the PTPA, the bubble and the French mistakes. In the midst of our recording, we have the men's world no. 1 up and decide that he is over this event. Novak Djokovic is defaulted for hitting a linesperson. Hear our live reactions and comments on this situation.   
Of course we talked about other issues at the tournament but we all know what you are really here for. 
***Want to say thanks to Karen for taking time out of her life to be a guest on this podcast. It was a pleasure having her especially at the time we were recording***
Don't forget that the discussion can continue and you can tell us  how you really feel!!! We're on Twitter @A_Gallivant (Andreen), @JLR78 (Janina) and @RealzTenisFanz (Realz)!! You can find this episode on YouTube, iTunes, Google, Spotify or wherever podcasts can be heard and downloaded. 
ChillShop by Deoxys Beats | https://soundcloud.com/deoxysbeats1
Music promoted by https://www.free-stock-music.com
Creative Commons Attribution-ShareAlike 3.0 Unported
https://creativecommons.org/licenses/by-sa/3.0/deed.en_US