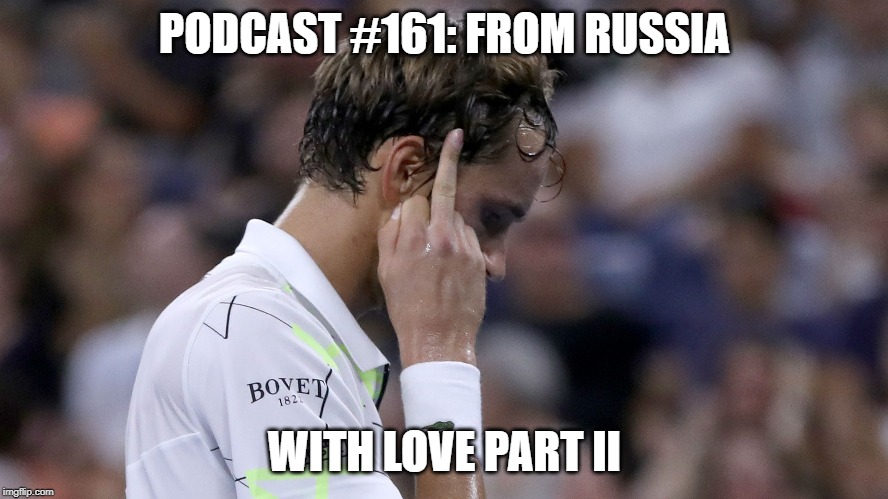 So Russia was able to steal an Olympics and an election but it proved unable to take one measly US Open men's title. So we close out this event like our men's Runner's Up, Danill Medvedev. So much to get into that I am not sure we covered it all but you can definitely let us know in the comment section below especially on YouTube. 
We talked about #BlackGirlMagic of Taylor Townsend, Coco Gauff and Naomi Osaka. Serena is as always the ultimate but what is going on with her in these finals. #Serenamajorsale handing out free majors to the WTA. Folks are discussing all kinda theories as to why she hasn't collected #24 and so do we. 
We talk about Federer and what's going on, the fashion and the continuing sexist and racist approach to rules and regulations in tennis. Oh yeah, we started recording this live episode before the men's finals was over! 
Don't forget that the discussion can continue wherever you can find us to communicate!!! We're on Twitter @A_Gallivant (Andreen), @JLR78 (Janina) and @RealzTenisFanz (Realz)!!