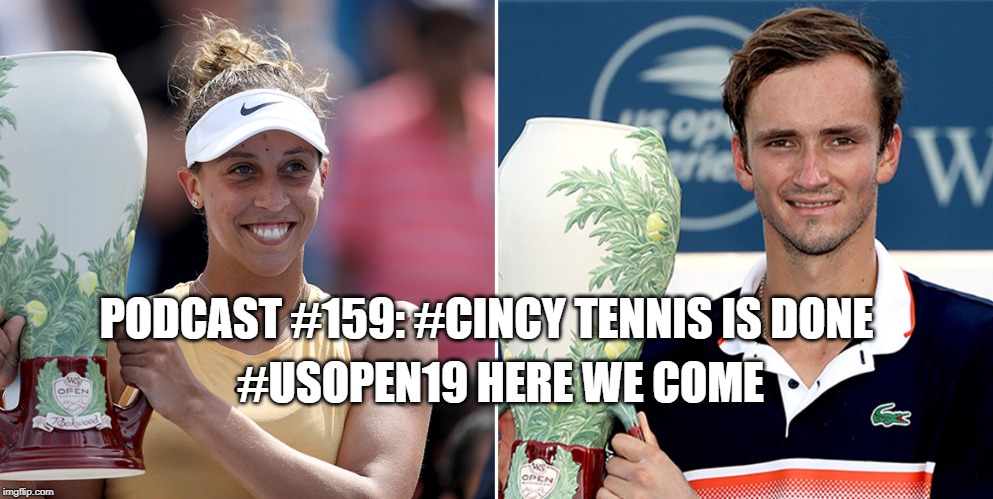 So now that the Cincinnati Masters are officially over seeing as I lost interest when Venus got bounced, we have another exciting episode for you. This is the 3rd for the week all covering this event. Janina gives us her final thoughts on the event looking at the numbers and also her overall impression on the state of the event for the general public attending. 
We also get into the finals and how we got here with 4 unusual finalists and what it all means for the US Open next week. We get into the Nick debacle and Janina went to a secret pride event at the tournament. So many secret and things to discuss. This alleged hour long podcast also came with "bonus material" for near 30 more minutes. 
Don't forget that the discussion can continue wherever you can find us to communicate!!! We're on Twitter @A_Gallivant (Andreen), @JLR78 (Janina) and @RealzTenisFanz (Realz)!!